Our History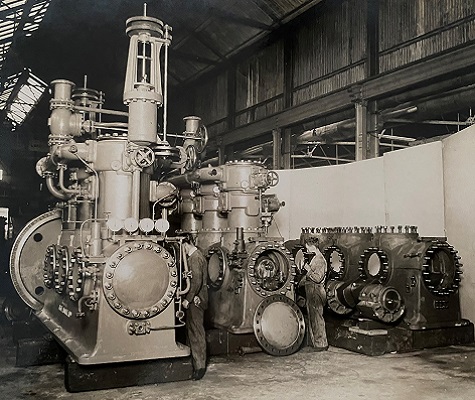 J & E Hall's long-standing history goes back to 1785 when John Hall began his one-man workshop in Dartford, Kent. In the early days, the company specialised in heavy foundry-based engineering only later developing a specialisation in refrigeration engineering.
In 1886 the Halls' cold air machine provided direct cooling for the preservation of provisions at sea on the SS Selembria. Three years later, J & E Hall designed the first two stage carbon dioxide compressor, one of which was installed for a frozen meat store at London's Smithfield Market. At the time, the UK was the largest importer of foods in the world and J & E Hall specialised in the manufacture and installation of CO₂ refrigeration units in ships.
The Company then went on to add ammonia refrigeration to the range and by the early 1920s had installed more than half of the world's marine cargo refrigeration. In 1931 it provided compressors for the Grimsby Ice Factory, once the largest factory of its kind, supplying ice to fishing fleets in the world's largest fishing port.
By the early 1920's Halls were established as a major player in refrigeration and had installed more than half the world's cargo refrigeration. On land, in food storage, brewing and other processing industries, J & E Hall progressed to be a world leader.
Today we continue to develop our solutions and our people in the same innovative way. With over 125 years of refrigeration expertise, we are proud of our past and look forward to our future.