Winner of the 2022 ACR Trainee of the Year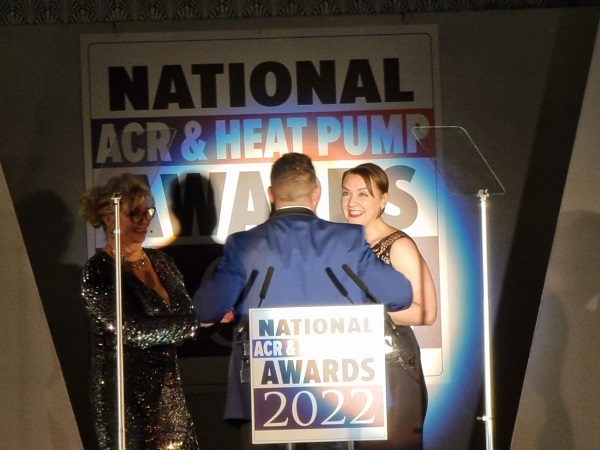 Congratulations to Gemma Weston (Trainee Service Engineer, APRS Southampton) for winning the ACR Trainee of the Year award at the 2022 National ACR & Heat Pump Awards which took place at the Queens Hotel, Leeds.
This follows Gemma's previous success winning the Trainee of Year Award, at the ACR News Awards which took place in March. at the Chelsea Harbour London. These awards highlight Gemma's fantastic achievements and determination to show that she has grown within the industry, to earn a place on the podium. Gemma has worked hard on her application alongside our marketing department and support from Phil Dynes (Service Supervisor, APRS Southampton).