IOR recognises outstanding contributions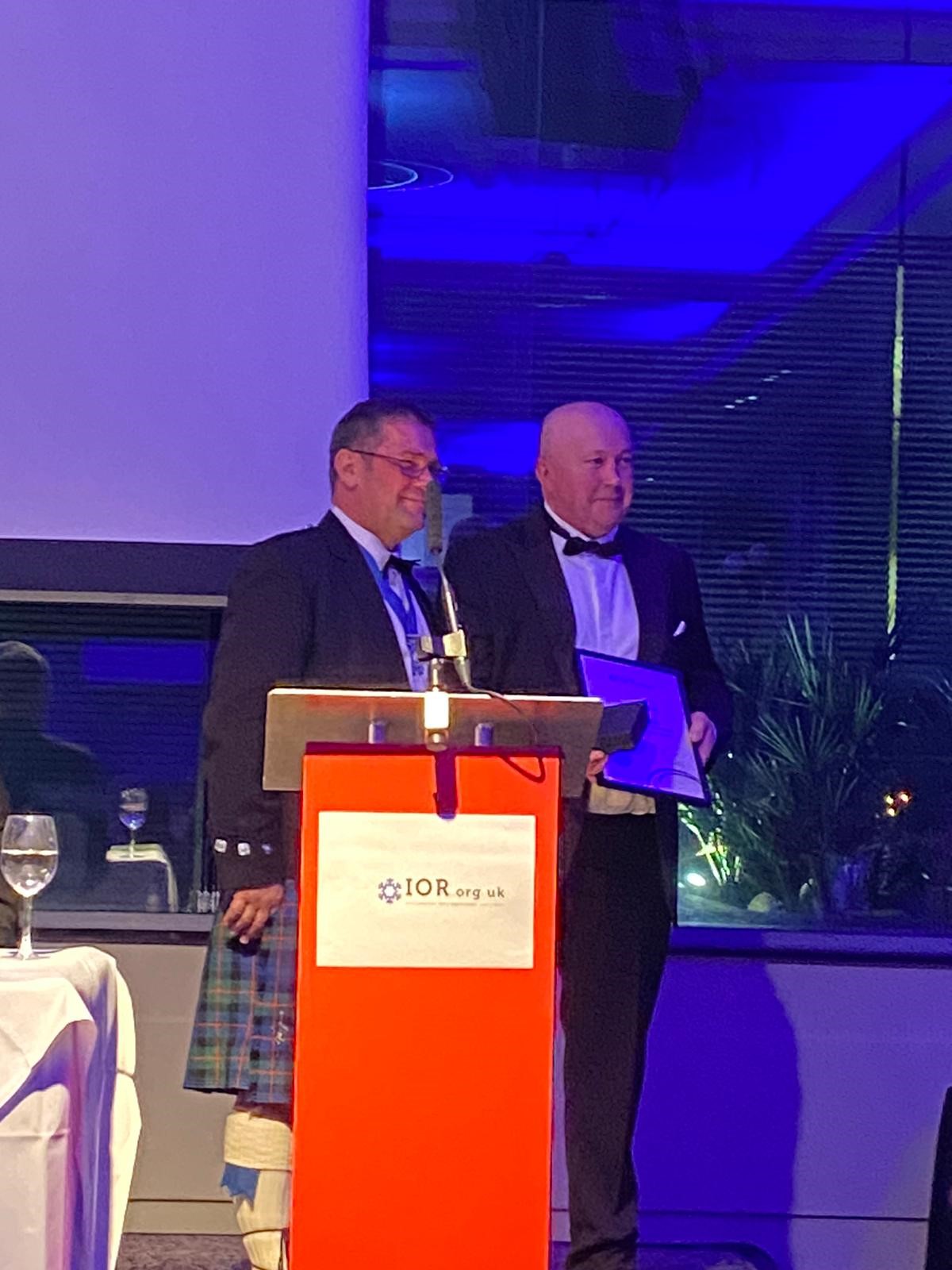 Andrew Christie of J & E Hall was presented with the Institute of Refrigeration (IOR) RACHP Engineering Technicians' Section Lifetime Achievement Award, sponsored by ACR Journal, at the 122nd IOR Annual Dinner in London.
A time-served refrigeration engineer with over 40 years of experience, Andrew began his apprenticeship at HTI in Swansea while studying mechanical engineering. After transferring to the company's Cardiff branch, he went on to serve 20 years before a move to Johnsons Controls, where he continued his responsibilities for service and repair on industrial and commercial refrigeration.
Appointed as a supervisor at J & E Hall five years later, Andrew has retained his service responsibilities, in addition to mentoring apprentices and other people who are improving their skills and knowledge.
He was nominated by Andrew James, who served alongside him as an apprentice and highlighted a high level of dedication, customer service and a 'can do' attitude. He added: "Andrew has excelled as an engineer with lifelong learning and is an inspiration to his peers and many engineers starting in the industry. He's always the first on site and the last to leave, never leaving a job unfinished. He is always committed to ensuring a first-time fix and is willing to work long hours, having missed many family events to get the job done. I wouldn't be where I am today without his support and mentoring."
Andrew Christie said: "I was over the moon even being nominated for this award, and it means a lot knowing that someone thought enough to put me forward. I'm always happy in a pair of overalls working on site; I'm not sure I scrub up too well for anything else. I take such pleasure in working with younger people to whom I can pass on my knowledge and experience, and I have seen over the years apprentices go on to own their own companies and expand their careers. It's starting to change a bit now though, as they are showing me apps and comparators on their phones as technology advances!"
The judges commented: This is an individual who embraces a challenge. He has stepped up to the monumental technological, environmental and regulatory changes he has faced over 40 years in the industry and even welcomed them."