Inverter and digital technology leads from the front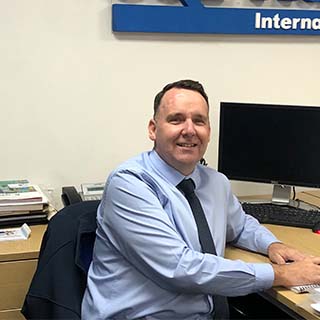 J & E Hall UK Sales Manager Paul McDermott explains how employing the right condensing units can lead to huge energy savings in the supermarket and convenience store industries.
Food stores are some of the biggest energy users in the country and as energy prices soar and net zero targets loom the challenge to make savings grows. With fridges and freezes working overtime all-year round supermarkets large and small are desperate to find more ways to reduce their bills. Refrigeration uses the most energy in a supermarket so savings here can make the biggest difference.
The Government wants us all to look at making energy savings. Finding more sustainable ways to manage in-store refrigeration and save energy at the same time is now playing a key role in the food supply chain. Customers are also demanding that stores travel along the green route as they too look to lower their carbon footprint.
Commercial condensing units (CCUs) are an important part of the in-store refrigeration mix. Digital control and inverter-driven CCUs can give supermarkets and convenience stores the edge on their rivals if they are looking to drive down their energy costs. Both technologies can reduce refrigeration-related energy bills by as much as 20 to 30 per cent. These are savings that the management cannot afford to miss out on.
Both digital and inverter technology will make a huge difference to your outgoings whether it be a small corner shop, a convenience store chain of 100 plus units or a large supermarket. J & E Hall Fusion Scroll Commercial Condensing Units with their highly reliable scroll compressor offer full inverter control up to 25.7kW. With small footprints, these low noise CCUs are perfect in locations where space is tight and residents are living nearby.
The big challenge to reduce energy bills will not go away and will continue to grow larger but by employing digital and inverted-based technology installers are giving the supermarket and convenience store industries a helping hand on the road to making savings.
Read the full article in April's edition of ACR News online now