Alex Pachai: a man on a mission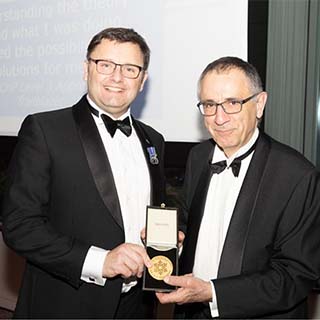 Alex Pachai, this year's winner of the J & E Hall Gold Medal, is on a mission to make the planet a cleaner, healthier place. He is the second Dane to have earned the coveted Gold Medal in the 46-year history of the award, following thermal comfort expert Professor Povl Ole Fanger's 1989 success.
At the IOR Dinner in London he received a £5000 prize alongside the award, given annually to the person considered to have made the most noteworthy contribution to the advancement of refrigeration and related technologies.
"I am grateful to my colleagues and managers who trusted me when I came with my new ideas," he said. "I have enjoyed every day of the last 40 years, meeting so many people from whom I could always learn something. A special thank you to Andy Pearson of Star Refrigeration for always being kind and helpful and willing to discuss various topics. It has also been a great pleasure working with Andy on some papers lately which we will be presenting in Paris in August."