Aquachill chillers
Standard range of packaged air cooled chillers
Aquachill is a standard chiller range which offers superior efficiency with high COPs under extreme operating conditions.
Reliability, quality and performance are key to Aquachill's success,
ensuring it meets the most stringent requirements for use with cold stores, ice-rinks and process cooling.
The chillers boast HallScrew open drive single screw compressors with integral oil separator for outstanding reliability. Operating with NH , the range is designed to minimise energy costs whilst
maximising cooling capacities.
Aquachill is available in three different efficiency levels, each with low or ultra-low noise levels and with additional energy saving options including heat reclaim from the oil and refrigerant discharge.
Duties from 219kW to 1,035kW
Proven NH technology
Low refrigerant charge
Outstanding reliability
Superior efficiency
Design flexibility
Engineered for quiet operation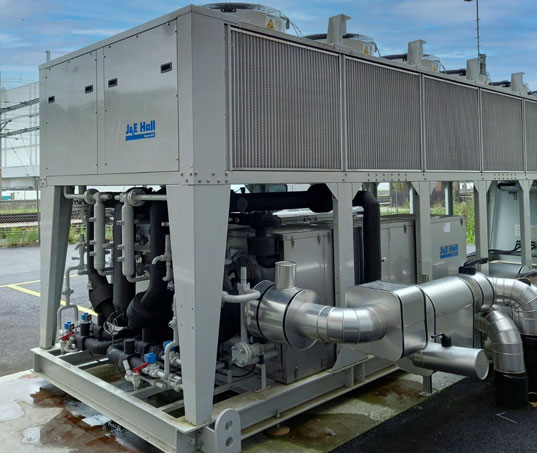 Popular Downloads / Resources